Classic Albums Live presents Fleetwood Mac's 'Rumours'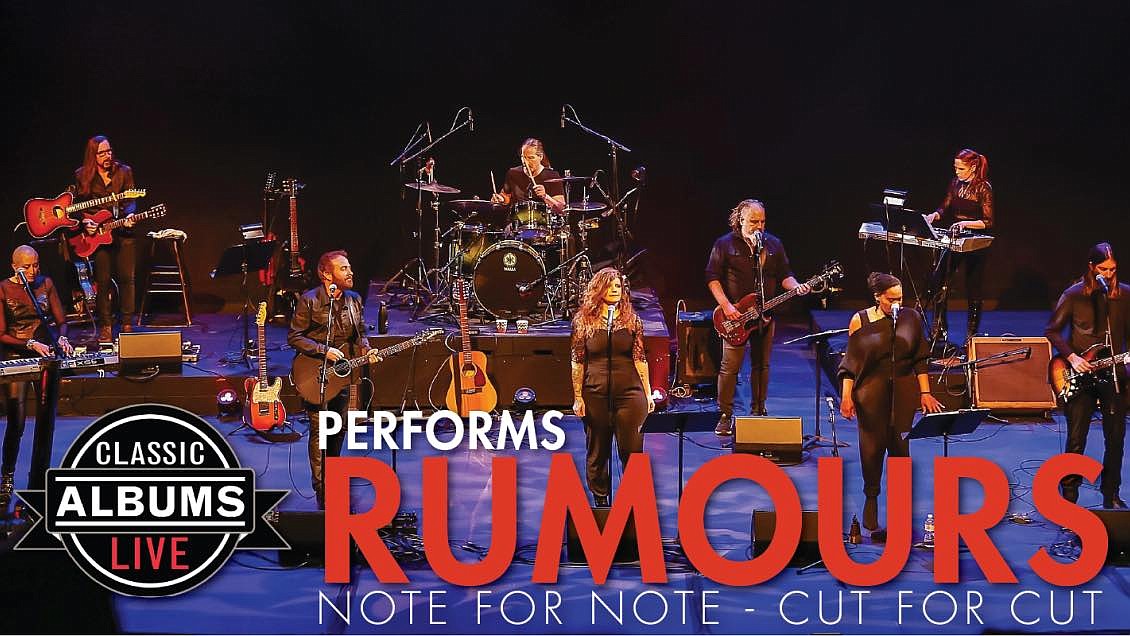 Classic Albums Live performs Fleetwood Mac's "Rumors" Jan. 12 at the Wachholz College Center. (Courtesy image)
|
September 28, 2023 12:00 AM
Tickets are on sale to see Classic Albums Live perform Fleetwood Mac album "Rumors" in January at the Waccholz College Center.
Ticket prices range from $42 to $60, not including service fees. Tickets may be purchased online at wachholzcollegecenter.org or at the ticket office located on the campus of Flathead Valley Community College. The concert starts at 7:30 p.m. on Jan. 12, 2024.
Founded in 2003 by musician Craig Martin, the Canada-based Classic Albums Live "takes the greatest classic albums and recreates them live on stage — note for note, cut for cut, using some of the world's best musi­cians," according to www.classicalbumslive.com.
Forgoing costumes and impersonations, the concert series found success in concentrating solely on the music.

"All of our energy is put into the music. We want the performance to sound exactly like the album," Martin said about Classic Albums Live.
For more information call 756-1400.
Recent Headlines
---