Fire in Kalispell mobile home park extinguished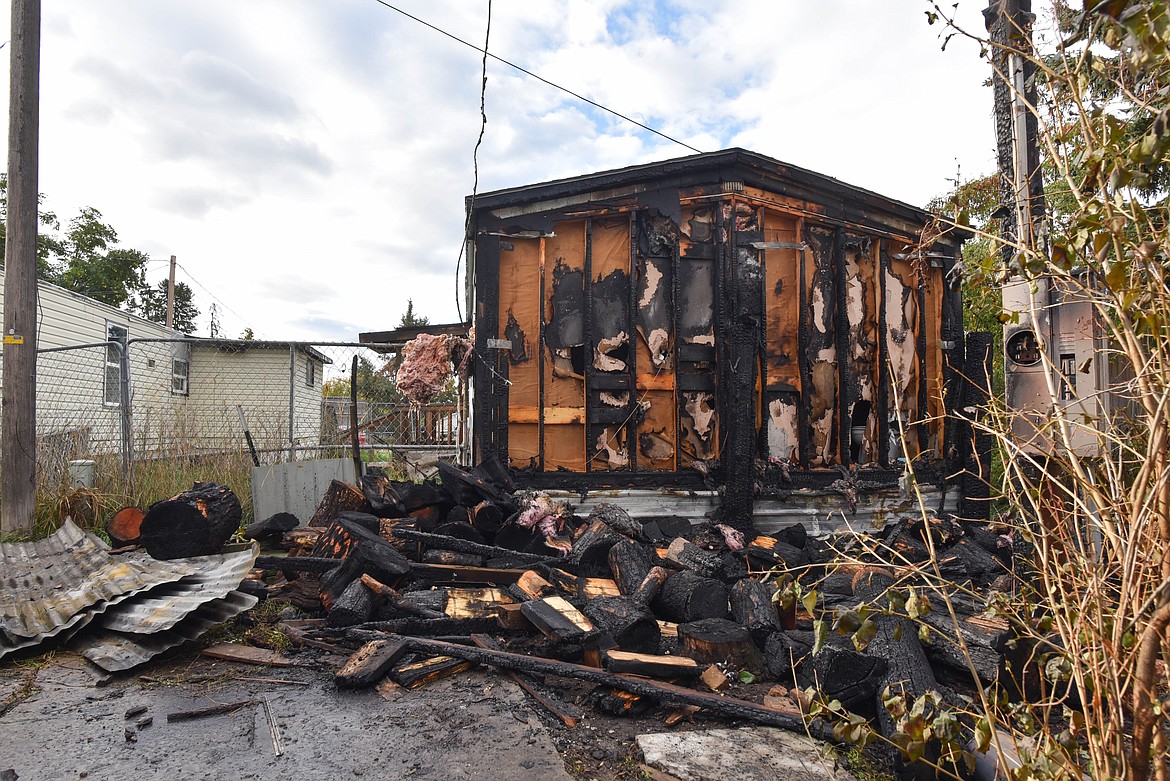 A fire occurred outside of a home just off of Whitefish Stage Road the morning of Sept. 28, 2023. (Kate Heston/Daily Inter Lake)
Firefighters from Kalispell and Evergreen doused a blaze in a lean-to used for firewood storage in a mobile home park near the intersection of Whitefish Stage Road and East California Street on Thursday morning.
Assistant Kalispell Fire Chief Jessica Kinzer said emergency crews were routed to the fire about 7 a.m. A resident of the adjacent mobile home awoke to the noise of the fire and shepherded the building's remaining two occupants and three pets outside to safety, she said.
No one was injured in the fire, Kinzer said.
The blaze drew two engines from Kalispell and one from Evergreen along with a medical unit from the Smith Valley Fire Department. About 14 firefighters worked the scene.
Though it made a mess of the stored firewood, the blaze was limited to the lean-to, Kinzer said. She expects the mobile home eventually will be habitable again.
Kinzer said the cause of the fire is unknown, though it did not appear to be intentionally set or sparked by electricity.
"Everything went really well," she said of the response. "It was extinguished quickly and we had enough manpower."
News Editor Derrick Perkins can be reached at 758-4430 or dperkins@dailyinterlake.com.
Recent Headlines
---