Quiet color palette hallmark of featured artist at Cawdrey Gallery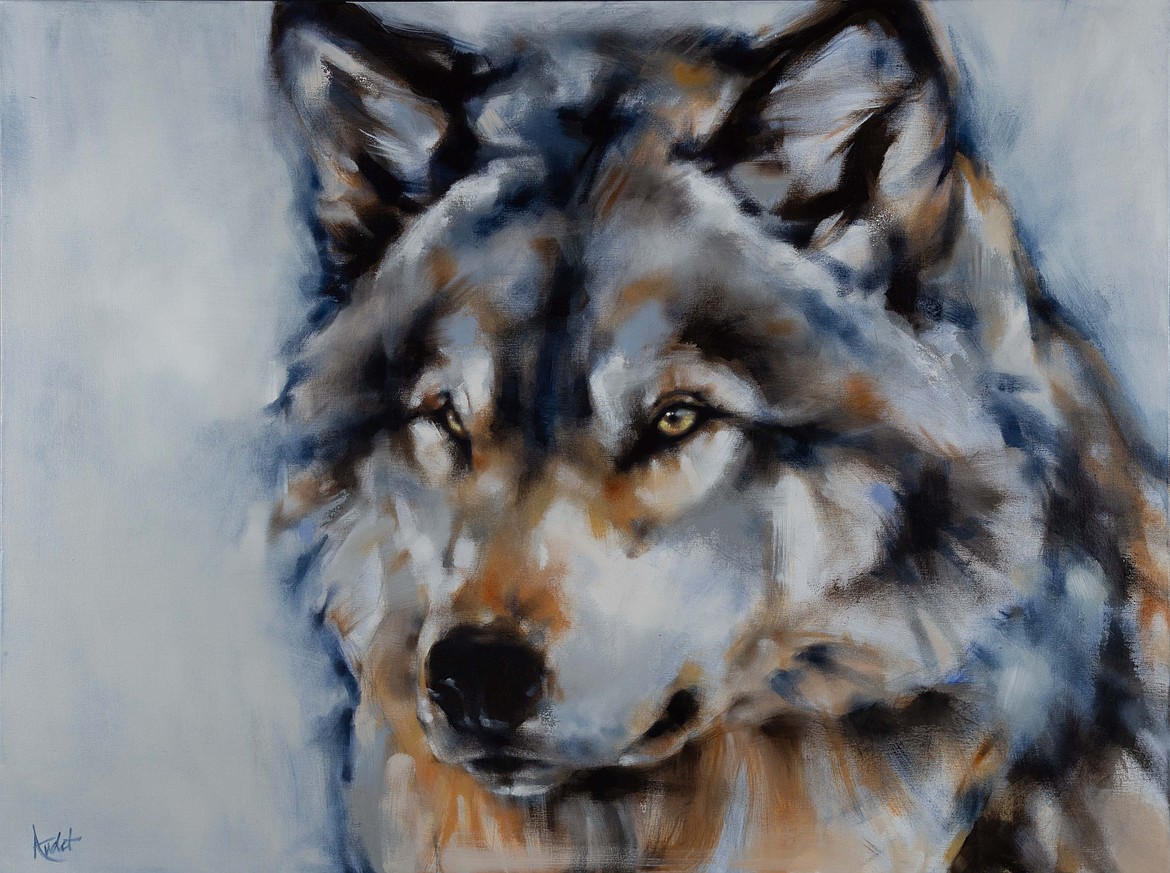 The work of Helena artist Kallie Audet is being featured at Cawdrey Gallery.
|
September 28, 2023 12:00 AM
Helena artist Kallie Audet depicts the wildlife and landscapes of her home range in painterly brush strokes with a quiet color palette, rich darks and sharp highlights for contrast.
Cawdrey Gallery in Whitefish is featuring the work of Audet. There will be an opening reception for the exhibition on Friday, Sept. 29 from 5-8 p.m.
Her landscapes are impressionistic, moody and atmospheric, uncannily reminiscent of overcast Montana skies in November or February, according to a release. The animals Audet renders are imbued with personality and soul by the details in their eyes and confident Impressionist brush strokes that yield convincing fur and feathers.
The event will include a short talk from local wolf reintroduction expert Ryan Wilbur around 6:15 p.m. Wilbur works with a Montana-based nonprofit to mitigate conflicts between humans and carnivores.
Born and raised in north central Montana, Audet loved to draw and paint as a child and decided at an early age that she would one day pursue a career in art. She was mostly self-taught but thankful for her degree in art from Montana State University in Bozeman. After years in the education field, she is now focused on creating her drawings and paintings.
Influenced by many years of painting strictly in watercolor, Audet now works primarily in oils. Her painterly landscapes are rich and striking depictions of scenic Montana. She has most recently been creating oil paintings inspired by native Montana wildlife. She favors painting the animals she sees on a regular basis around her home which overlooks the beautiful Helena valley.
On the artist's website, Audet quotes Georgia O'Keefe: "I found I could say things with color and shapes that I couldn't say any other way — things I had no words for." Asked about her favorite artist, she says, "I am inspired by and follow the careers and art of many artists, and O'Keefe is one of my all-time favorites. I love her bold use of beautiful, rich colors and am influenced by her abstracted painting compositions."
Cawdrey Gallery is located at 206 Lupfer Ave., Whitefish. For more information, visit www.cawdreygallery.com.
Recent Headlines
---