Columns
Searching for opinion based articles? Below we'll share opinion news articles on a wide variety of topics.
Updated 2 months, 1 week ago
If you want to enjoy this week's Outdoor column, you must set your clock back 100 years or more as we explore a ba…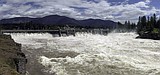 Updated 6 months, 2 weeks ago
Similar to most fishermen or should I say anglers, since there are some very dedicated local lady anglers, I am always looking for more information about how t…
Updated 6 months, 2 weeks ago
Sure the place was a little dusty, and the alphabetizing made no sense, but it made the hunt all that more potentially rewarding. Who knew so many records from France would end up in the Flathead?
Updated 6 months, 3 weeks ago
Gary Evans, the unheralded (and unpaid) pitching coach for the Glacier Wolfpack, figures he's played alongside a thousand different fastpitch players.
Updated 7 months ago
The Great Falls native took off to teach in Shanghai motivated by the notion that "the world isn't as scary as the nightly news makes it out to be."
Updated 7 months, 1 week ago
It's springtime in the Flathead! For the outdoor minded resident, we have a host of options for outdoor fun.
Updated 7 months, 2 weeks ago
Flathead Valley opera fans have it pretty good.
Updated 7 months, 3 weeks ago
There are some understandable and ongoing concerns from American Legion coaches about the addition of baseball as a Montana High School Association-sanctioned sport this spring.
Updated 8 months ago
Tom was my grandmother's favorite relative judging by the clippings she displayed wherever she lived.
Updated 8 months, 1 week ago
Montana is usually ranked as one of America's best elk hunting states. Deer, antelope, mountain sheep, game birds and numerous other wildlife species are the annual targets of over 100,000 Montana hunters.
Updated 8 months, 2 weeks ago
The first time I ventured to the community chess club in the Kalispell Center Mall, the adults outnumbered the kids and just a game or two was under way.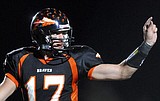 Updated 8 months, 2 weeks ago
Second-year Flathead football coach Caleb Aland figured it couldn't hurt to reach out to Brock Osweiler, the former Braves quarterback who ventured onto an NFL…
Updated 8 months, 3 weeks ago
Our legislators are busy at work trying to save Montana taxpayers some money.
Updated 8 months, 3 weeks ago
Recency bias is a thing, so I have a couple things of note after watching the recent State AA basketball tournaments last weekend at the Butte Civic Center.
Updated 9 months ago
Before he racked up a 9-4 record as a professional fighter, Jesse Uhde honed his skills at a place called Kalispell Boxing.
---