Local News
Need more information regarding today's local news? Here, we'll keep you up to date on everything happening locally today.
Updated 3 hours, 8 minutes ago
Fresh off a legal victory earlier this year in a landmark climate change case, a group of young environmental acti…
Updated 1 day, 9 hours ago
BILLINGS (AP) — A Montana man intends to plead guilty to threatening to kill Democratic U.S. Sen. Jon Tester under the terms of a deal filed Monday by federal prosecutors.
Updated 1 day, 18 hours ago
A 19-year-old accused of beating a teenager with brass knuckles in September pleaded not guilty to a felony charge in Flathead County District Court earlier th…
Updated 1 day, 18 hours ago
The motorist accused of drunkenly striking and killing a 21-year-old man near Columbia Falls in March has been sentenced to 18 months in the Flathead County De…
Updated 1 day, 18 hours ago
A Kalispell man accused of ramming law enforcement vehicles while evading authorities near Martin City in October is facing multiple charges in Flathead County…
Updated 2 days, 5 hours ago
A Kalispell man is behind bars on a pending attempted deliberate homicide charge after allegedly shooting at a man in a parked vehicle outside of a Lakeside bu…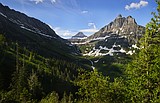 Updated 3 days, 18 hours ago
Stakeholders and some previous critics of Glacier National Park's vehicle reservation system are largely in favor of new changes coming next summer.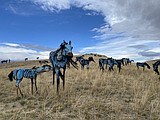 Updated 3 days, 18 hours ago
"Bleu Horses," a herd of 39 life-sized metal sculptures, stands sentinel across a 160-acre parcel of sloping prairie adjacent to Highway 287, which runs betwee…
Updated 3 days, 18 hours ago
The number of Americans applying for unemployment benefits fell sharply last week, a sign that U.S. job market remains resilient despite higher interest rates.
Updated 4 days, 18 hours ago
A 21-year-old brought up on a felony charge after allegedly beating his girlfriend and threatening to kill her with a gun in Kalispell in October has pleaded n…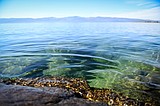 Updated 5 days, 18 hours ago
Shortly after Rep. Ryan Zinke introduced legislation aimed at keeping Flathead Lake at full pool during the height of summer, operators of the SKQ Dam called t…
Updated 5 days, 18 hours ago
The Lake County Board of Commissioners sent a certified letter to Gov. Greg Gianforte on Monday, formally announcing their intention to withdraw from Public Law 280, the nearly 60-year-old agreement that gives the …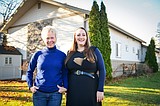 Updated 6 days, 18 hours ago
Taking the first step up the stairs of Sparrow's Nest of Northwest Montana's residential house in Kalispell is symbolic of the upward journey many homeless tee…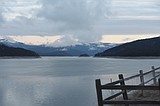 Updated 6 days, 18 hours ago
The concentrations of selenium and nitrate entering the Elk River and Northwest Montana's Kootenai watershed as a result of coal-mining operations in British C…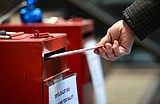 Updated 1 week ago
Montana voters are one step closer to getting to decide if they want to change primary elections so the top four vote-getters advance — regardless of party.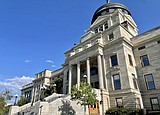 Updated 1 week ago
The Montana Supreme Court Wednesday ruled against Montana county governments in a dispute over the Montana Department of Revenue's authority to order the full …
---