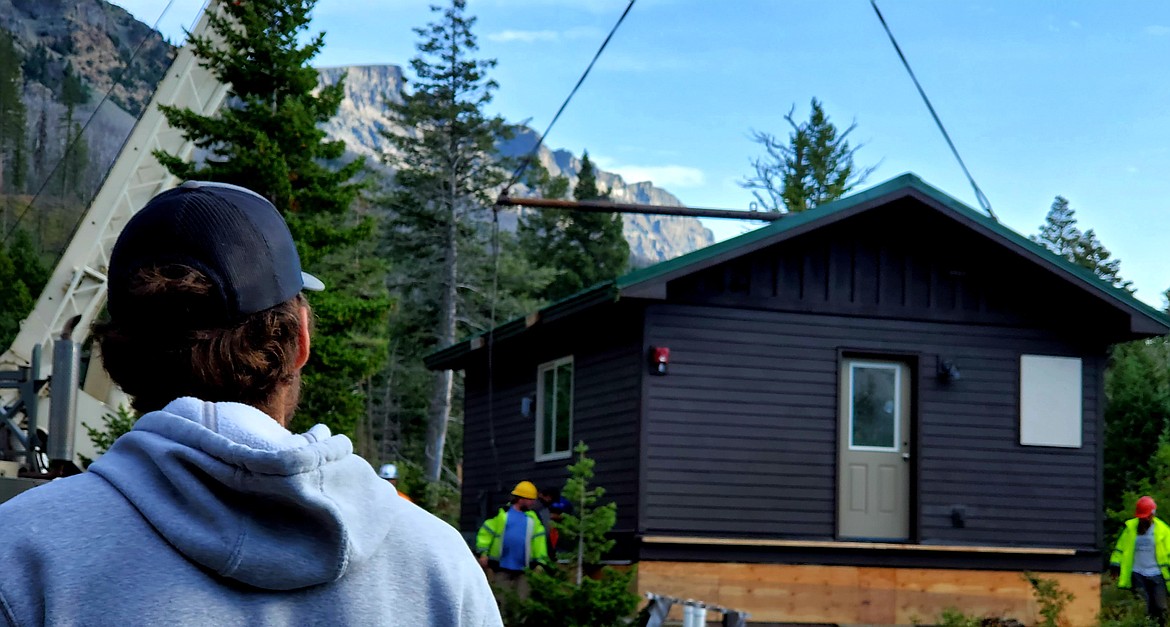 Cody Brothwell, who recently graduated from Columbia Falls High School and now works in facilities maintenance at Glacier National Park, watches Monday, Aug. 9, 2021, as a crane lowers a two-bedroom cabin onto its foundation at Glacier's Rising Sun Campground. Brothwell, 18, was one of a dozen students who built the cabin through Glacier's School-to-Park Program, a partnership with the Columbia Falls School District that teaches students building trades. (Chad Sokol/Daily ...
August 10, 2021
Stories this photo appears in: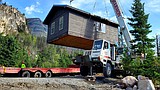 August 11, 2021 midnight
A group of Columbia Falls High School students watched in excitement Monday morning as a crane hoisted a two-bedroom, nearly 400-square-foot cabin off a flatbed truck and onto a waiting foundation at the Rising Sun Campground in Glacier National Park.
---