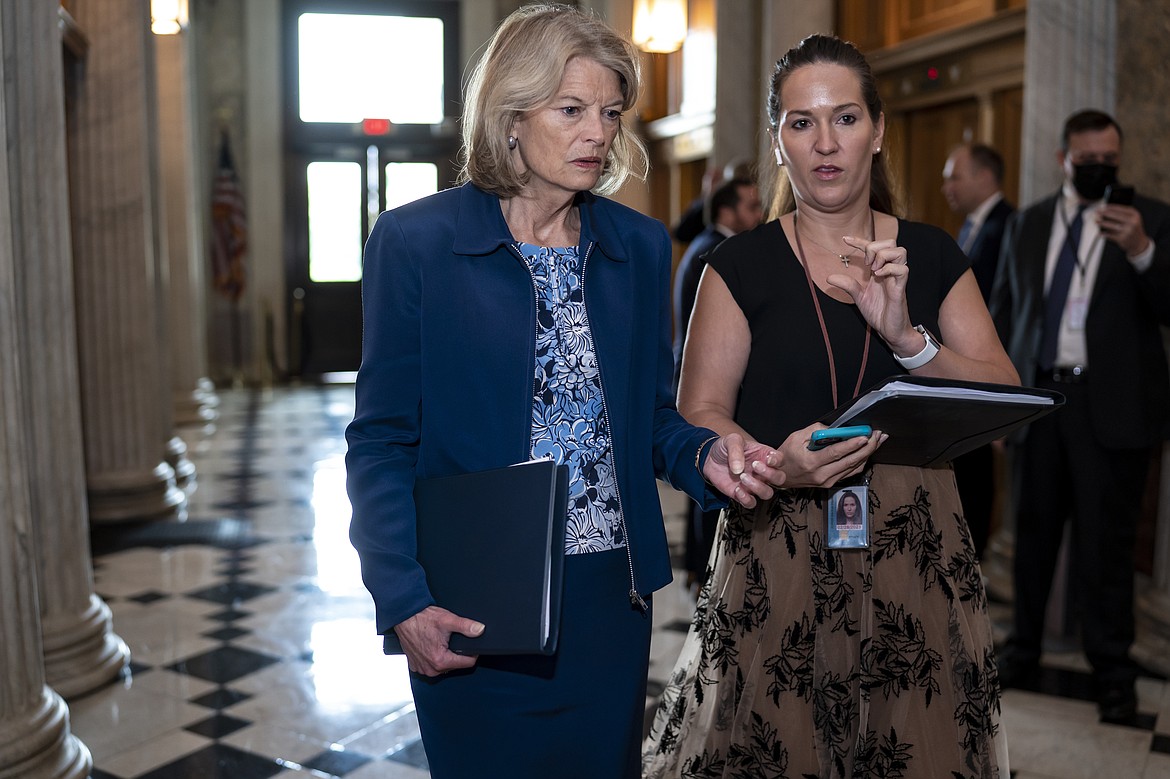 Sen. Lisa Murkowski, R-Alaska, speaks to an aide as senators arrive before a procedural vote on the Women's Health Protection Act to codify the landmark 1973 Roe v. Wade decision that legalized abortion nationwide, at the Capitol in Washington, Wednesday, May 11, 2022.
May 11, 2022
Stories this photo appears in: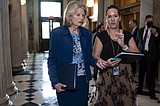 May 11, 2022 2 p.m.
The Senate fell far short Wednesday in a rushed effort toward enshrining Roe v. Wade abortion access as federal law, blocked by a Republican filibuster in a blunt display of the nation's partisan divide over the landmark court decision and the limits of legislative action.
---