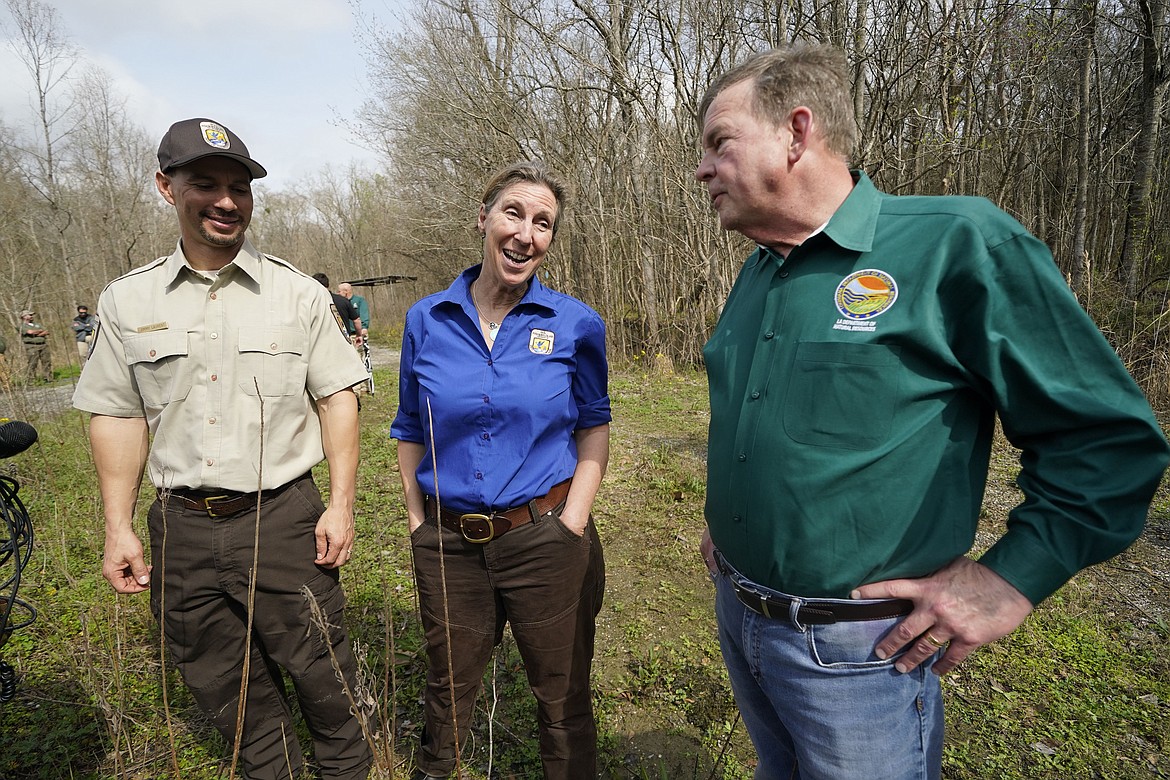 Martha Williams Director of the U.S. Fish and Wildlife Service, center, talks with Jimmy Laurent, regional energy coordinator for U.S. Fish and Wildlife, left, and Thomas Harris, Secretary for the Louisiana Department of Natural Resources, as they visit the B-5 orphan well site in the Atchafalaya National Wildlife Refuge in Lottie, La., Thursday, Feb. 16, 2023. Dozens of scientists from universities across the nation are challenging whether Williams has the education needed …
April 13, 2023
Stories this photo appears in: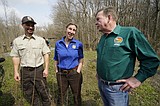 April 13, 2023 11 a.m.
Dozens of scientists from universities and environmental groups are pushing for the removal of the head of the U.S. Fish and Wildlife Service, claiming she lacks the educational background required to run the agency despite securing Senate confirmation last year.
---