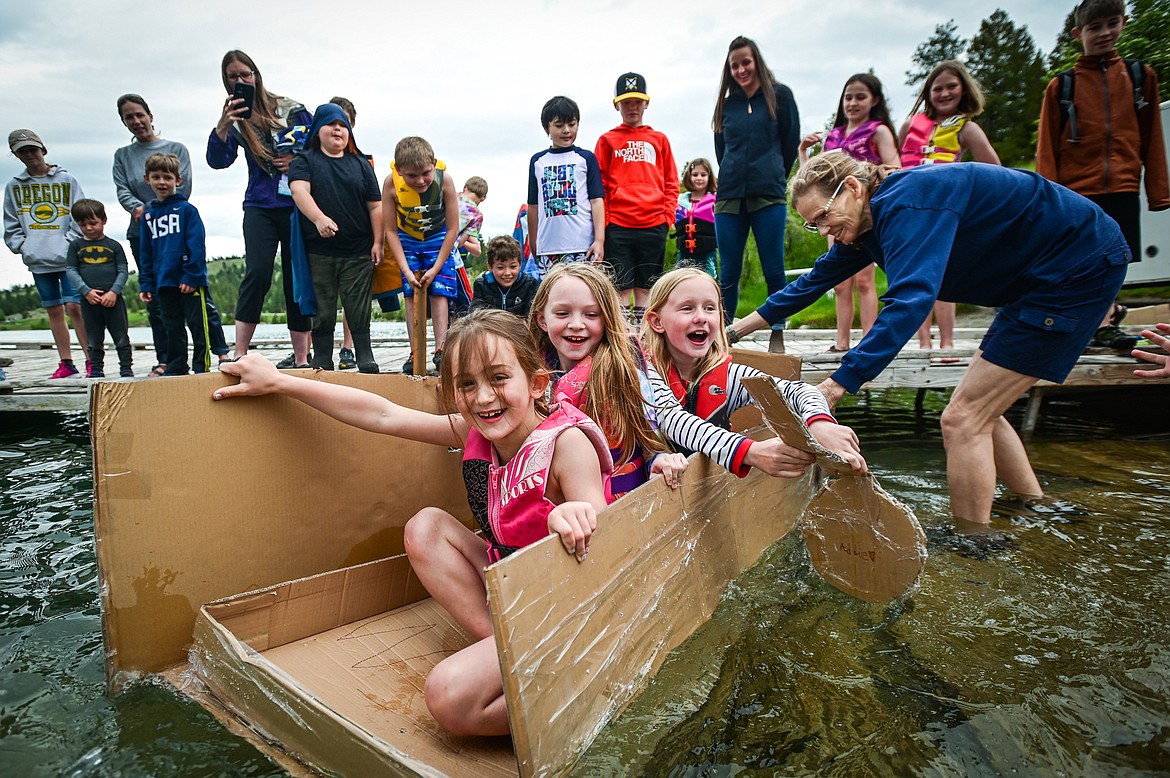 St. Matthew's School second-grader Felicity McCubbins, front, third-grader Brooklyn Houk, middle, and third-grader Addie Robbins, back, launch their homemade cardboard boat into Foy's Lake with the help of teacher Susie Rainwater on Friday, June 10. As part of St. Matthew's Jump Into Summer Science Program hosted by teacher Susie Rainwater, 47 students in grades 1-5 used applied science and math concepts to construct their crafts and test their buoyancy in the waters of Fo...
January 5, 2023
Stories this photo appears in: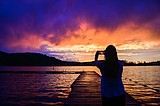 January 8, 2023 12:05 a.m.
Enjoy a look back at a selection of photos from 2022 taken by Daily Inter Lake photographer Casey Kreider.
---