Local private chefs aim to create nationwide platform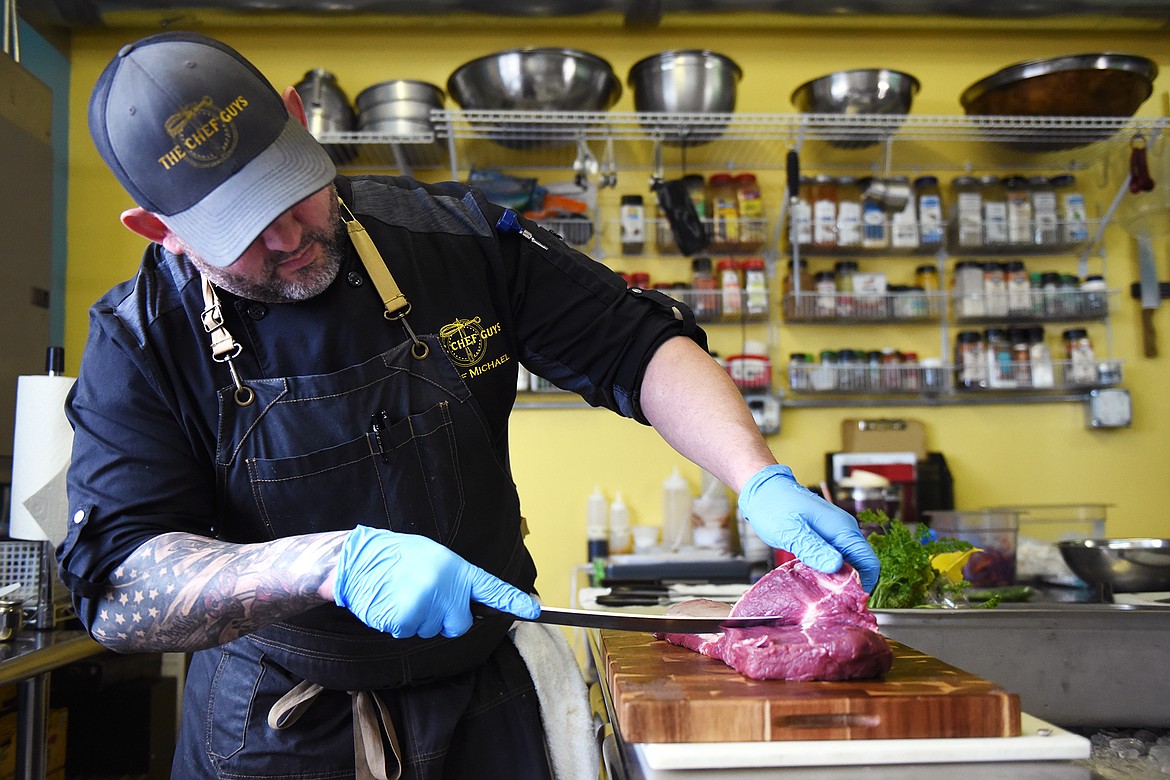 Lead chef and assistant chief of operations Michael Tolomeo prepares an elk loin for a wild game skewer consisting of fingerling potatoes, roasted garlic, cremini mushrooms and pomegranate molasses at The Chef Guys on Tuesday, March 16. (Casey Kreider/Daily Inter Lake)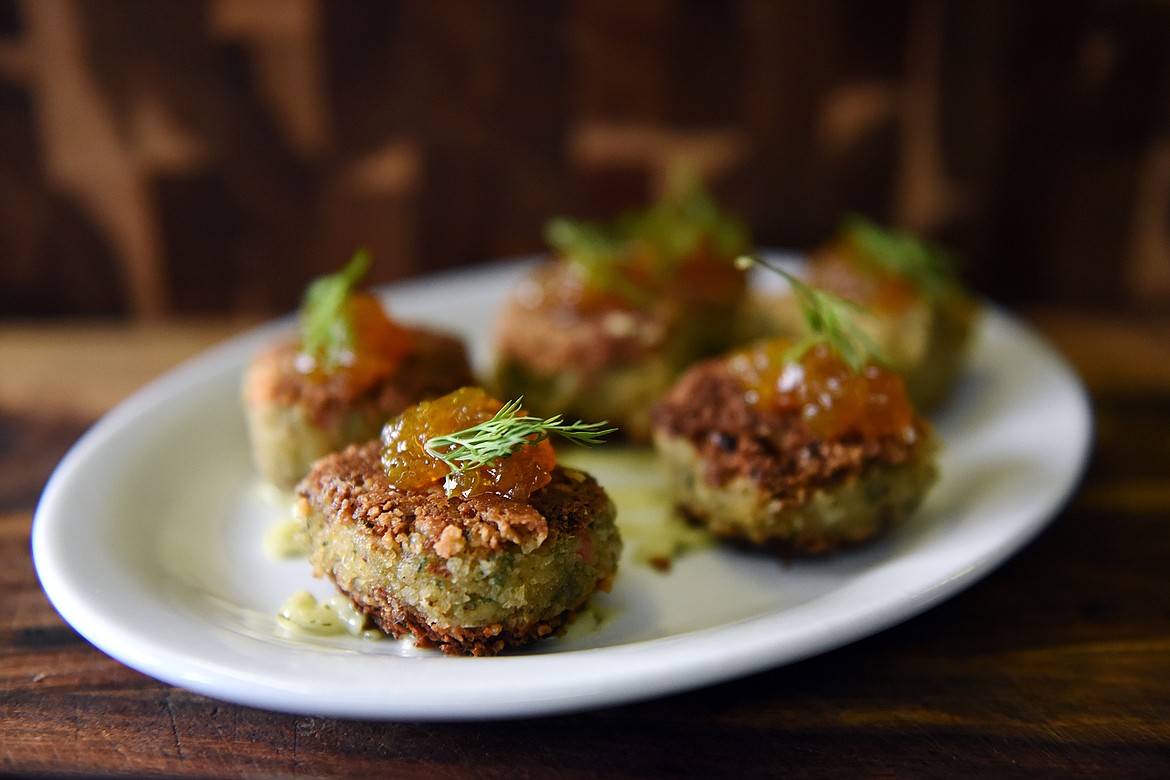 Crab cakes with dill aioli and citrus onion relish by The Chef Guys on Tuesday, March 16. (Casey Kreider/Daily Inter Lake)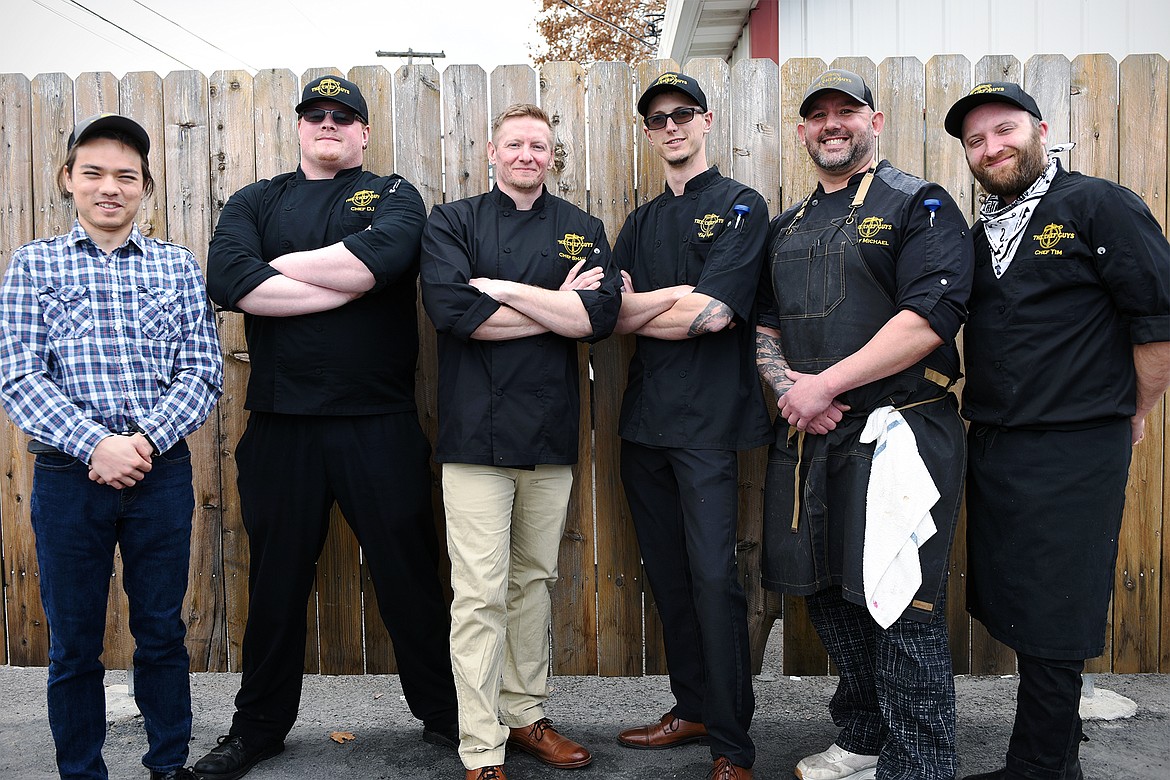 From left, Angelo Carton, location manager; DJ Boyle, executive chef; Shawn Cubberly, owner and co-founder; Tyler Wells, owner and co-founder, Michael Tolomeo, lead chef; and Tim Gwiazdon, lead chef; at The Chef Guys in Kalispell on Tuesday, March 16. (Casey Kreider/Daily Inter Lake)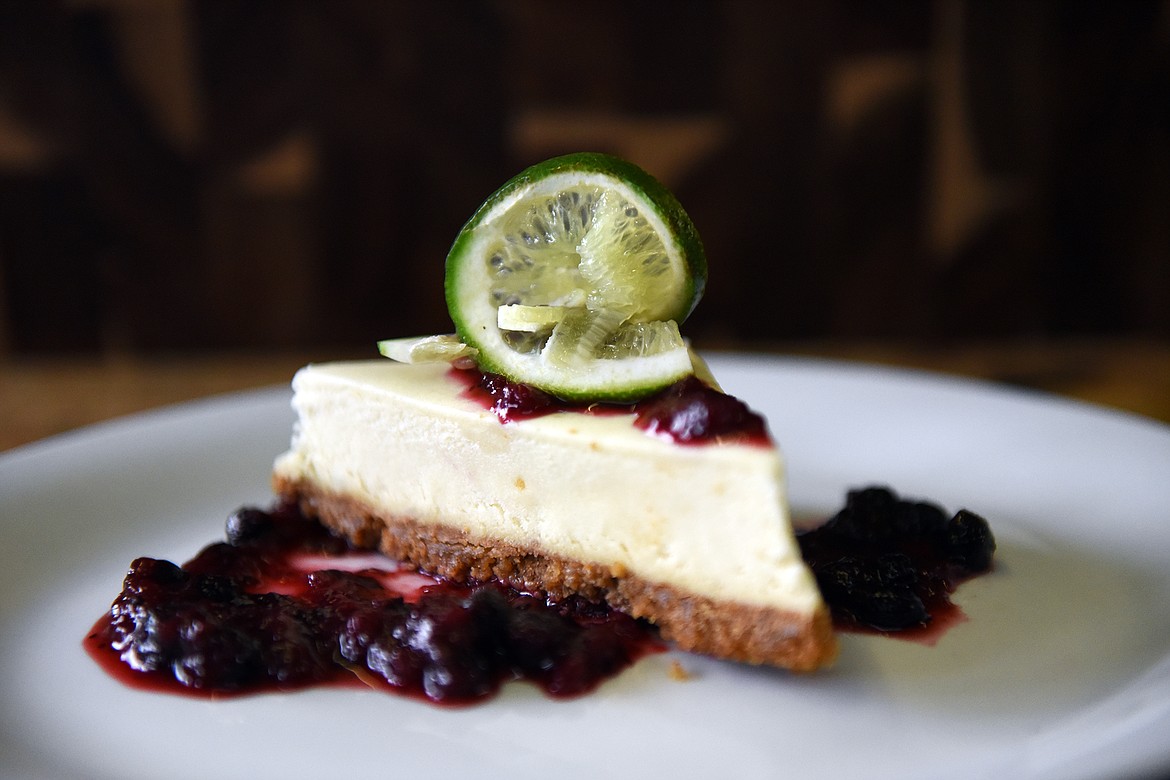 Traditional cheesecake with huckleberry compote and a lime cheek twist by The Chef Guys on Tuesday, March 16. (Casey Kreider/Daily Inter Lake)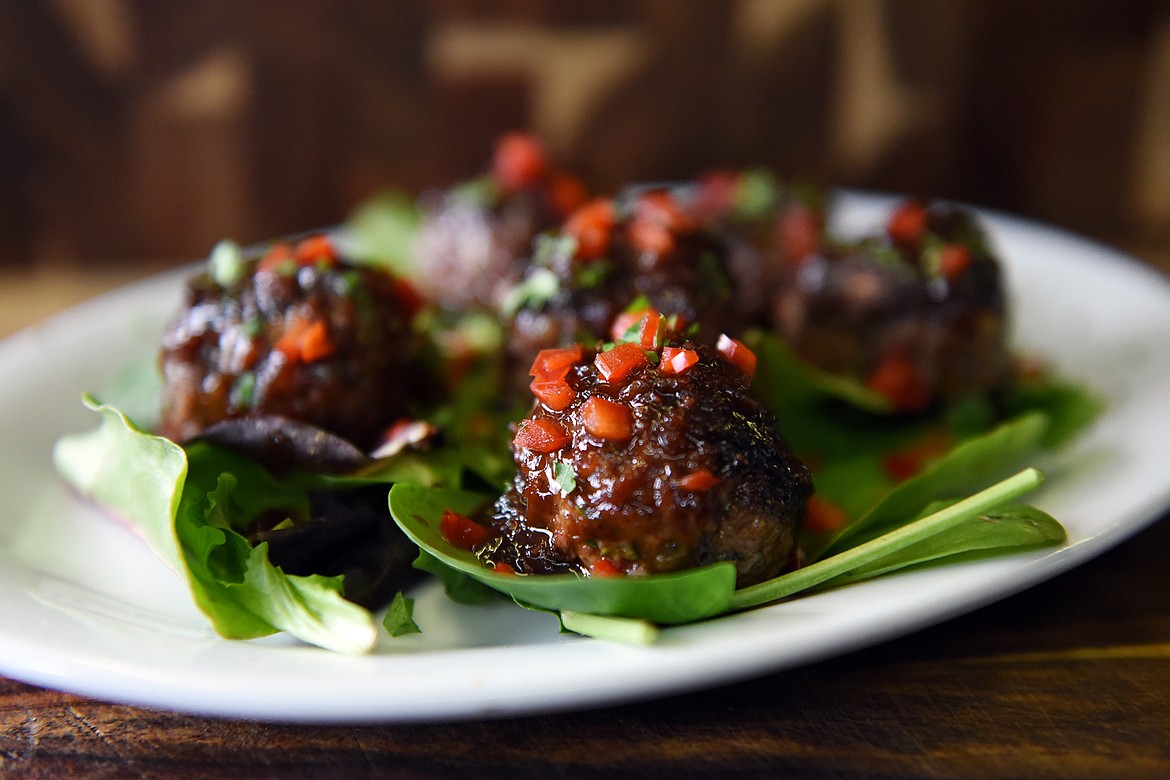 Bison meatballs with a huckleberry jalapeno barbecue sauce by The Chef Guys on Tuesday, March 16. (Casey Kreider/Daily Inter Lake)
Previous
Next
by
BRET ANNE SERBIN
Daily Inter Lake
|
March 21, 2021 12:00 AM
Tyler Wells and Shaun Cubberly call themselves "The Chef Guys." It's a modest moniker that belies their ambitious plan to expand from the Flathead Valley to the upper echelons of fine dining nationwide.
"We want to be the Uber of private chefs," Wells said.
The duo is confident they have all the ingredients to achieve that goal.
They joined forces a few years ago when Wells asked his friend for a hand with a catering gig. At the time, Wells was honing his culinary chops in kitchens around the valley, while carving out a small niche as a private chef on the side.
He wasn't aware of Cubberly's fine dining background, developed at major establishments in upstate New York and Southern California.
But Cubberly's expertise soon became apparent, and The Chef Guys private chef partnership was born.
It wasn't only their foodie foundations that united the pair. Wells, who grew up in Houston, Texas, and Cubberly, who hails from Lincoln, Montana, had a shared vision of using their culinary backgrounds to build a business model unlike any other.
From the night they wrapped up a concession stint at a Glacier Twins baseball tournament, they had already envisioned a way to turn their private chef pursuits into a national offering.
Cubberly put their grand plan into simple terms: "We want to revolutionize and modernize the private chef industry."
THEIR IDEA follows the design of other gig-economy innovations. They envision an app-based platform with kitchen locations and a roster of chefs in numerous cities. They want to develop a headquarters for private chefs, where the cooks in their network can come to use kitchen space and tools to prepare for various bookings.
It's a strategy The Chef Guys believe will make the private dining experience more accessible on both sides of the equation, by giving job opportunities to aspiring chefs and providing the luxury of in-home dining to a diversity of clients.
Full buildout could well be a few years away, but Wells and Cubberly are confident they're concocting a recipe for success.
Nearly everyone who's had a taste of what they're offering has given The Chef Guys rave reviews. In the first few years of the enterprise, they've generated a following from visitors who insist on bringing them back every time they come to the Flathead—even going so far as requesting individual chefs for each meal.
Their loyal clients love The Chef Guys' customizable menu, replete with extravagant takes on local fare, such as bison meatballs topped with huckleberry jalapeno barbecue sauce.
And as any expert chef knows, the food is just as important as the way it's served. Wells noted that The Chef Guys don't adhere to the traditions of a typical catering business, but instead make a point of creating a unique experience from start to finish—including cleaning the dishes at the end of the meal.
Their unique approach has helped their business expand. What was once a two-man crew is now a complex, growing organization with a base of operations in the old Red's Tacos building on Kalispell's Center Street.
There are now about 12 employees involved with The Chef Guys, most of them line cooks from local restaurants who jumped on the chance to flex their culinary creativity alongside Wells and Cubberly.
The co-founders are hoping they'll soon make an even bigger impact locally, since the nature of their business has largely kept them in the background so far. This spring they started trying their hand at larger events, including tapa bars and full dinner service, in an effort to give more locals a taste of what their clients have been appreciating for years.
Once they've grown a larger foothold in the Flathead, The Chef Guys have their sights set on adding a second location in Las Vegas, but there's no doubt they're hungry for even more.
"We dream big," Wells said unabashedly.
To learn more about The Chef Guys, visit http://thechefguys.com.
Reporter Bret Anne Serbin may be reached at 758-4459 or bserbin@dailyinterlake.com.
Recent Headlines
---