Kalispell and Columbia Falls schools receive grants for 'cleaner' buses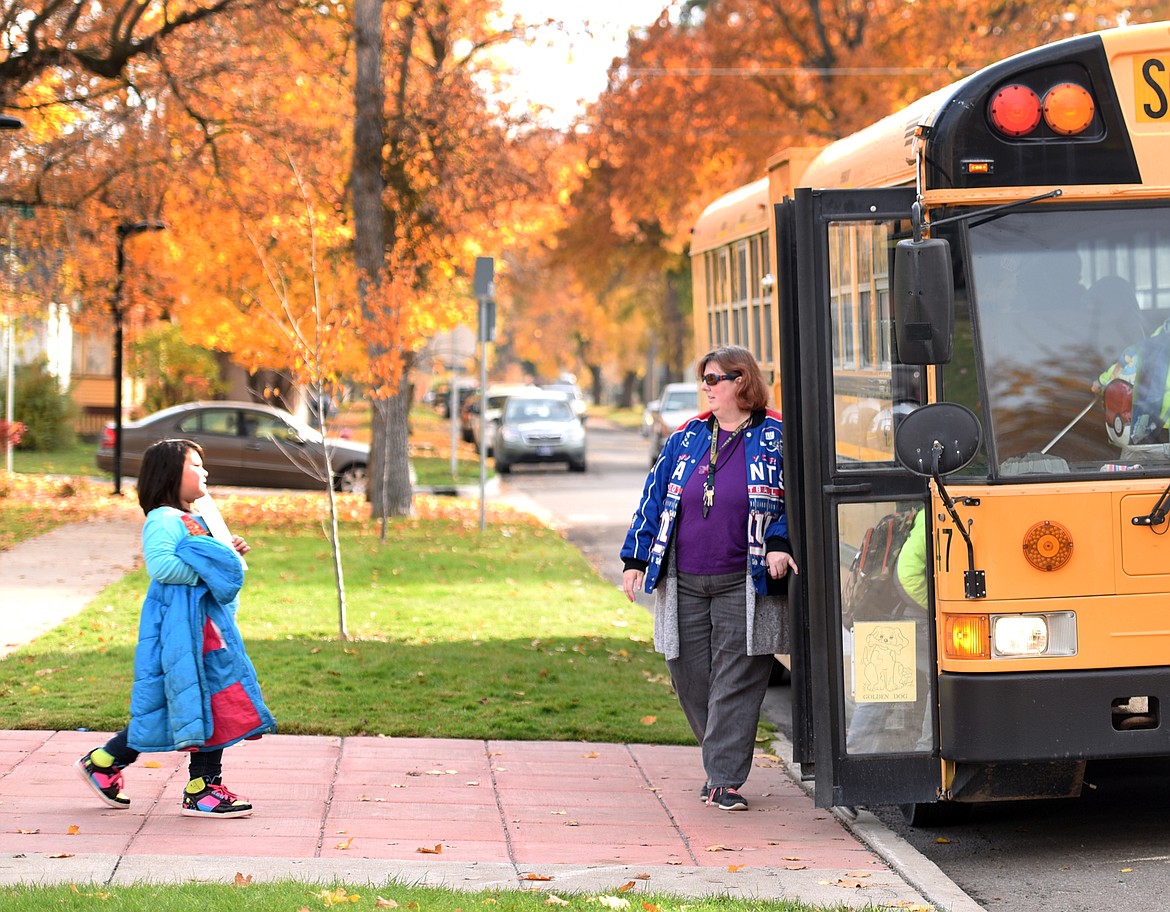 A student walks to the school buses at the end of the day outside Hedges Elementary in Kalispell. (Brenda Ahearn/Daily Inter Lake FILE)
by
Daily Inter Lake
|
February 4, 2022 12:00 AM
Kalispell and Columbia Falls school districts are recipients of clean school bus replacement grants awarded by the Montana Department of Environmental Quality.
The grants will be used to purchase new diesel, propane, or gasoline buses, which will replace older diesel models in an effort to reduce air pollution, according to a press release from the DEQ. Kalispell will receive three buses and Columbia Falls, two.
Other districts receiving grant funding to each get a bus are East Helena, Frenchtown, Harlem and Twin Bridges.
"DEQ has funded 39 new buses for school districts across the state in the last two years in an effort to reduce nitrogen oxide emissions," said DEQ Energy Bureau Chief Dan Lloyd. "The buses are cleaner and improve air quality resulting in improved health for Montana students."
According to the DEQ, older diesel buses release nitrogen oxides which can lead to asthma and respiratory illnesses. Children and older adults are known to be at increased risk. DEQ's Clean School Bus Replacement program aims to reduce children's exposure to diesel exhaust.
Columbia Falls School District began purchasing propane buses in 2019, not only for the environmental aspects but also to reduce maintenance and fuel costs.
"As a school board and community, we are very cost-conscious, and saving taxpayer dollars while reducing emissions is a priority for our school district," Columbia Falls Superintendent Dave Wick said, noting the buses run quieter and heat up faster in the cold.
DEQ awarded $247,500 in funding for the nine schools buses. The grants awarded are funded through the U.S. Environmental Protection Agency's Diesel Emission Reduction Act.
Recent Headlines
---