Benefits of using social media for recruitment advertising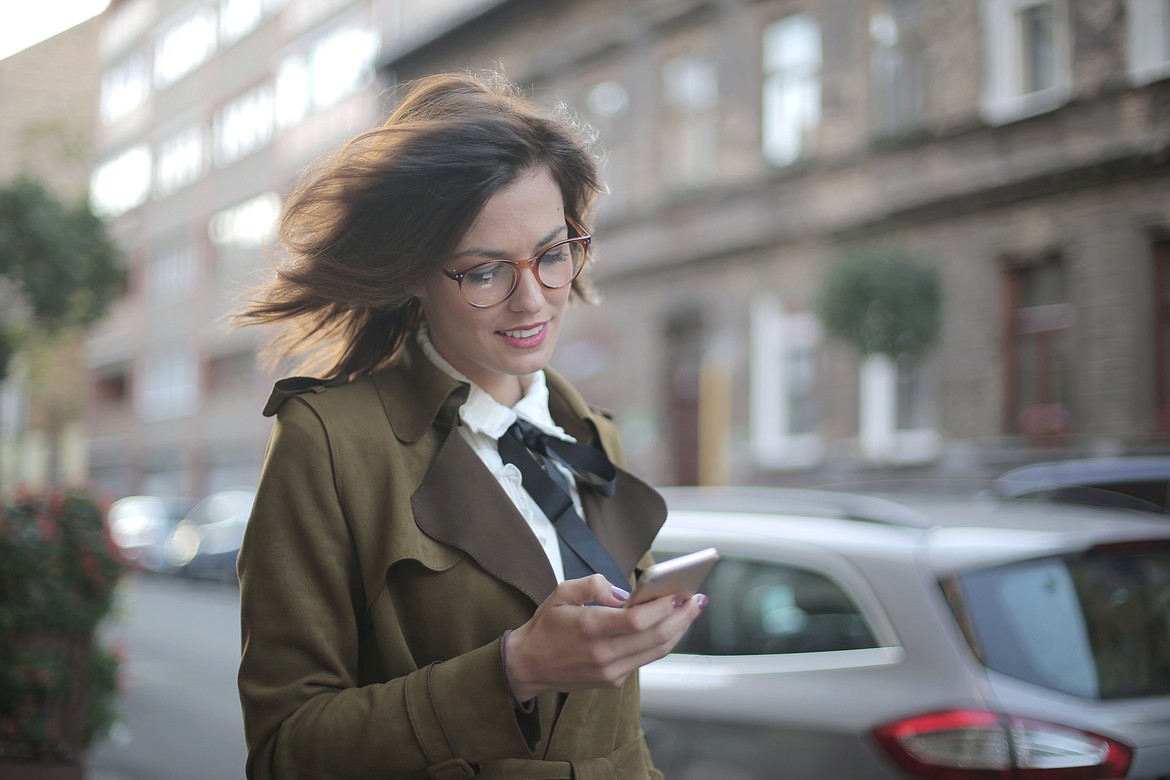 |
August 21, 2023 12:00 AM
Deliver insights on employment opportunities
Social media can be a great place to post job opportunities. Recruiters can create engaging posts with photos or videos to highlight career opportunities and showcase specific job responsibilities. Social media offers enhanced networking opportunities, the ability to host virtual hiring events and methods to maintain a desired organizational brand and extend a business's reach.
Share captivating content: Using social media as a platform for sharing employment prospects can prove highly advantageous. Recruiters have the ability to craft captivating content through the incorporation of images or videos, effectively spotlighting available career pathways and spotlighting distinct job obligations. The integration of textual overlays on images, informative infographics, and dynamic videos offers a more profound understanding of both a company's culture and the intricacies of a particular role. Social media job posts can surpass the level of insight typically provided by a conventional job board posting.
Enhanced targeting: Sharing job openings on social media offers a swift and efficient approach, enabling recruiters to precisely target paid advertisements based on geographic locations and relevant subjects. Furthermore, these postings can be effortlessly disseminated among both groups and individuals, fostering enhanced engagement.
Amplified brand presence and extended market reach: Even if a job post doesn't result in immediate hires, it still offers substantial publicity for a business. The content reaches a wide audience, allowing people to familiarize themselves with the company and share insights with their circles. Sharing employment-related content contributes to enhancing the business's or employer's brand, while also providing avenues for broadening their network.
Host virtual job fairs: Once posts and videos have expanded a business's reach, recruiters and employers can orchestrate virtual job fairs or conduct live question-and-answer sessions with prospective candidates. This format enables potential candidates to engage from any geographical location, making it particularly advantageous for businesses offering remote positions.
Highlight organizational culture
Just as illustrating job openings offers advantages, employing a diverse range of videos, infographics, interactive elements, and images can effectively illuminate organizational culture. From employee testimonials to "day in the life" videos and enjoyable quizzes, recruiters can harness social media's potential to expand their influence, captivate their audience, and solicit input from potential candidates.
Employee testimonials: Showcasing employee testimonials on a business's social media channels can connect with candidates on an emotional level. Personal stories evoke emotions. When candidates connect emotionally with an employee's journey, they are more likely to remember the company and consider it as a potential employer. Testimonials also encourage candidates to ask questions or leave comments, providing an opportunity for recruiters to reach out. Testimonials are also great for attracting candidates with similar career interests as the employees and highlighting career growth opportunities. Employee testimonials essentially humanize the business and provide insight into the company's work life.
Followers' Content: A plethora of compelling content avenues exist to engage followers and amplify a business's outreach, effectively conveying its essence. Initiating story contests, for instance, invigorates individuals to share their own career-related anecdotes or insights. These contributions, when tagged with the business's account, are showcased on their platform as well. This innovative approach not only encourages interactive participation but also leverages personal networks, thereby synergistically broadening the company's visibility.
"Day in the Life" videos offer an excellent avenue to provide firsthand glimpses into the workdays of employees, inspiring prospective candidates who seek comparable professional experiences. Through these engaging videos, businesses can effectively convey their human side and showcase the behind-the-scenes dynamics within the workplace. By shedding light on the daily routines and activities of their workforce, companies authentically illustrate their unique culture, fostering a deeper connection with potential applicants."
Virtual office tours offer a dynamic means to spotlight not only employee benefits within the workspace but also accessibility provisions, office management practices, and the overarching corporate ethos. These immersive videos not only convey transparency but also cultivate a sense of trustworthiness in the eyes of potential candidates. By providing such visual insights, businesses authentically depict their inner workings, creating an inviting atmosphere that resonates with prospects.
Quizzes and polls can also be a great way for recruiters to engage their audience, gain feedback about current content and deliverability, and get insights into what candidates are looking for in employment. Recruiters can ask questions about specific job duties, what candidates want in a work environment, and what kind of benefits potential employees value the most.
Specialized tools within social media platforms
LinkedIn
LinkedIn Recruiter is a powerful talent acquisition platform designed to facilitate and streamline the process of finding, connecting with, and hiring top-quality candidates. It offers an array of advanced features that allow recruiters and hiring professionals to search for potential candidates using various filters such as location, industry, skills, and job history. Additionally, LinkedIn Recruiter enables direct messaging to initiate conversations with candidates, provides insights into candidate profiles, and supports collaborative recruitment efforts within a team. By leveraging the platform's comprehensive database of professionals, LinkedIn Recruiter empowers recruiters to efficiently identify and engage with potential candidates, making it an essential tool for modern recruitment strategies.
LinkedIn Showcase Pages are specialized extensions of a company's main LinkedIn Page, dedicated to highlighting specific brands, products, services, or initiatives within the larger company umbrella. These pages allow organizations to create distinct online presences for various aspects of their business, enabling them to tailor content and engagement strategies to specific target audiences. Showcase Pages offer a platform for sharing updates, articles, videos, and other content directly related to the showcased brand or offering. This segmentation enhances user experience by providing followers with content that is specifically relevant to their interests. LinkedIn Showcase Pages are particularly valuable for companies with diverse offerings or business lines, as they provide a means to maintain focused and engaging communication with distinct audience segments.
Articles and Newsletters: Employers and recruiters can benefit from posting recurring articles, posts, and newsletters on LinkedIn. Whether this be about sharing information on different industries, skill development, or career advancement opportunities, providing valuable information to prospective applicants will position the business as a leader in the industry and attract interested individuals.
Groups and communities: Recruiters can share job postings, network, ask for referrals, and organize virtual events in LinkedIn groups and communities. Since social media groups are usually built around a theme or a common interest, recruiters can network effectively with like-minded individuals who may be looking for similar opportunities. LinkedIn groups are especially useful with LinkedIn being a career-focused platform. Recruiters can also benefit from gaining candidate feedback on current employment opportunities and content. Recruiters can also share insights about an industry's current landscape and future predictions, positioning themselves as an industry expert. Since LinkedIn offers an array of skill development courses, businesses can post a few courses of their own or participate in the courses, connecting with individuals interested in specific topics.
Facebook and Instagram
Facebook and Instagram offer invaluable services to reach top talent on one of the largest social networks. Recruiters can publish recurring videos to highlight a business's features using Instagram's IGTV series. They can also post 90-second or less videos to quickly highlight important features in Instagram and Facebook reels. Stories are effective for sharing quick information without candidates needing to view a business's profile. Their profile icon is highlighted at the top of the respective apps whenever they post a new 24-hour story. Like YouTube, Facebook offers live streaming, providing recruiters with a simple way to host live events like virtual job fairs and Q&A sessions.
Twitter
Twitter chats are organized online conversations that take place on the Twitter platform. They are typically centered around a specific topic or theme and are facilitated by a host or a group of hosts. Twitter chats provide a structured way for participants to discuss, share insights, and engage in real-time conversations on the chosen subject. The host of the Twitter chat announces the date, time, and topic for the chat and shares a unique hashtag that participants should include in their tweets to join the conversation. The host poses a series of questions related to the chat's topic that are using the hashtag. Participants respond to each question with their answers and respond to other participants to continue the conversation.
Tweets are also a great way to announce new job openings, when a position has been filled, and company announcements. They are concise and quick, and recruiters can link media if desired.
YouTube
YouTube presents an exceptional avenue for regularly sharing impactful organizational videos. These videos serve as a powerful medium for showcasing employee testimonials, offering behind-the-scenes glimpses, and providing a captivating "day in the life" portrayal of employees. They also shed light on the work environment, fostering a deeper understanding of the potential experience that aspiring applicants could enjoy as part of the business. This engaging content not only serves to enrich viewers' insights but also paints a vivid picture of the rewarding professional journey that awaits within the company's fold.
Recruiters can also use YouTube's live streaming services, similar to Facebook's, to host virtual job fairs, webinars, skill development exercises, employee training, and Q&A sessions. Prospective candidates can attend remotely despite their current location and enjoy connecting with like-minded individuals in real-time. Live streaming offers recruiters a great mix to network with a wide audience of top-talent individuals.

Social media provides recruiters with a variety of methods to advertise employment opportunities. These methods allow recruiters to design a consistent social media marketing campaign that engages prospective candidates with interactive and visual content that showcases the organizational work environment, career growth, and position expectations.
View this article for more information on how to make your business stand out during the recruitment process.
Recent Headlines
---