Extended-stay hotel proposed in Whitefish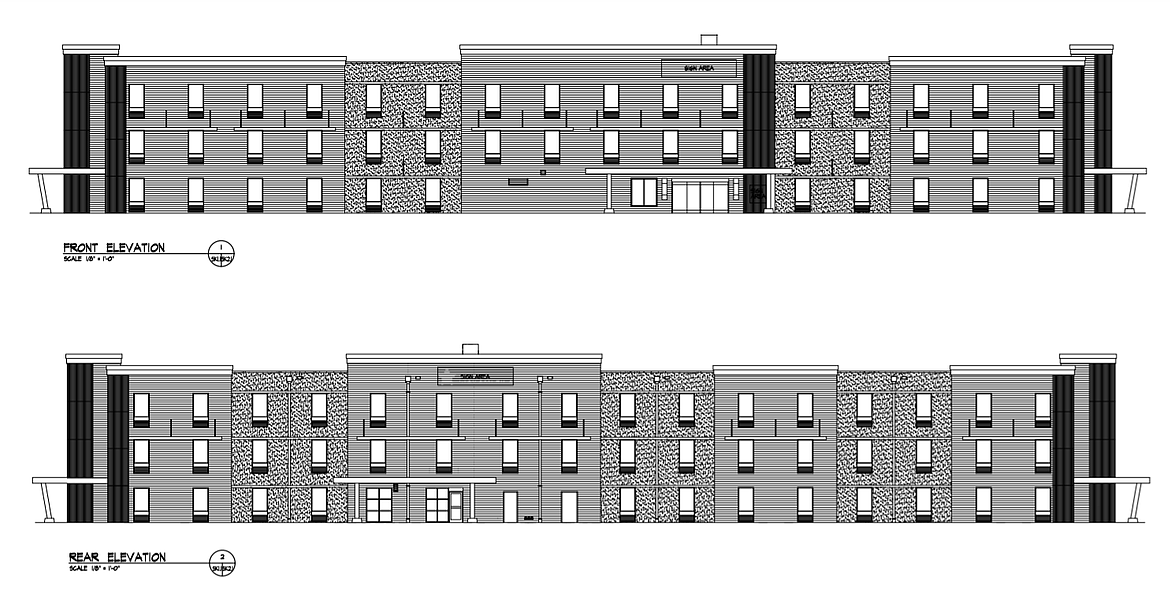 This design shows a proposed three-story, 85-room hotel that Florida-based Rimrock Companies has proposed to build along U.S. 93 South in Whitefish. (Whitefish Planning Board)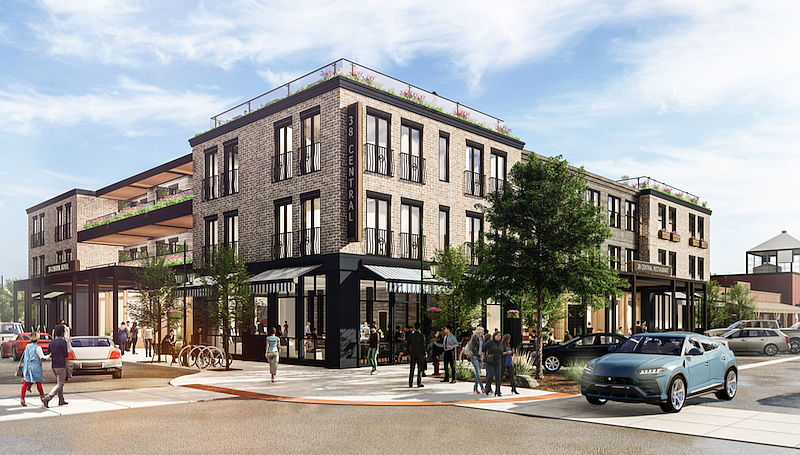 An architectural rendering shows a proposed boutique hotel on Central Avenue in downtown Whitefish. (Courtesy of Averill Hospitality)
Previous
Next
by
CHAD SOKOL
Daily Inter Lake
|
September 15, 2021 12:00 AM
A second new hotel could be coming to Whitefish.
Last month, Averill Hospitality unveiled plans to build a three-story boutique hotel at the northwest corner of Central Avenue and First Street, on the vacant lot next to the Craggy Range restaurant. The 38 Central Hotel would have 40 rooms, a basement parking structure, first-floor dining and retail space, and a rooftop deck serving food and drinks.
Now, another developer is proposing to build a very different kind of hotel along U.S. 93 South, just across the highway from Wright's Furniture and the Wolf Auto Group car dealership.
A plan submitted to the Whitefish Planning Board by Florida-based Rimrock Companies calls for a three-story building with 85 rooms and 93 parking spaces on the currently undeveloped lot, which would be accessed via the highway and Hedman Lane.
Rimrock's Greg Gastineau said the firm envisions an extended-stay hotel that would cater to temporary workers such as traveling nurses, and compete with private home and condominium rentals in Whitefish. Nationwide, he said, the average stay at such hotels is four weeks.
"We're just exploring the idea of bringing an extended-stay hotel to Whitefish," Gastineau told the Daily Inter Lake. "It's the fastest-growing segment of the hospitality industry today, and it's not currently represented in Whitefish."
The Whitefish Planning Board is scheduled to consider both hotel proposals Thursday evening. If the board gives favorable recommendations, the proposals would then go to the Whitefish City Council for final approval.
Additional hotel rooms would offset a rapidly growing number of short-term rentals in Whitefish, such as those listed on Vrbo and Airbnb.
The Whitefish Convention and Visitors Bureau recently reported there are 1,271 short-term rentals listed within the 59937 ZIP code, which includes Whitefish and some areas just outside city limits. They average 2.3 bedrooms apiece, for a total of more than 2,900 guest rooms — more than twice the number of hotel rooms and other traditional lodgings in the area.
Averill Hospitality — which owns The Lodge at Whitefish Lake as well as the downtown Firebrand Hotel — has said it aims to build the 38 Central Hotel next year, with an opening date sometime in 2023. A boutique hotel has been part of Whitefish's downtown master plan for years, but earlier proposals by Averill Hospitality and other developers never materialized.
Rimrock, meanwhile, hasn't yet "identified a particular brand or flag," such as Marriott or Holiday Inn, for its proposed hotel along U.S. 93, Gastineau said.
The company is requesting a conditional-use permit "really to see if the city of Whitefish is agreeable to a hotel on this site," he said. "And if they say yes, then we'll get to fine-tuning it."
Rimrock commissioned a traffic study for the proposed development while applying to subdivide the property in 2019, according to a city planning staff report. The analysis found the hotel would generate an average of 711 trips per day, including 32 during the peak morning hour and 34 during the peak evening hour.
"According to the analysis, 70% of the trips will go north (toward the downtown) and 30% of the trips will go south," a planning staff report said. "They anticipated the full buildout of the subdivision, including the hotel, having minimal impact on the transportation system."
Gastineau said the hotel would feature a full kitchen in every room, and it could benefit from contracts with traveling nurse staffing agencies.
"It's a little unique, but we think it would be a great fit in Whitefish," he said.
It would be one of Rimrock's first independent forays into the hospitality industry.
Gastineau said Rimrock assisted with the Firebrand Hotel, but until recently the company has focused on residential housing projects. Among those is The Quarry, a high-end neighborhood off Whitefish's Wisconsin Avenue, which also involves Sean Averill and Will MacDonald of PureWest Christie's International Real Estate.
Gastineau said Rimrock also is scoping out the possibility of developing an extended-stay hotel near Boise, Idaho.
The Whitefish Planning Board will meet at 6 p.m. Thursday at City Hall, 418 E. Second St.
Assistant editor Chad Sokol may be reached at 406-758-4439 or csokol@dailyinterlake.com.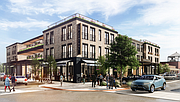 ---